Employment Today

---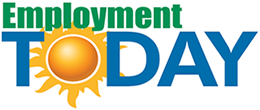 Access the Employment Today DVD Booklet (PDF)
Watch a YouTube video on how to make your hiring process and workplace accessible. The video will cover the basics about the Americans with Disabilities Act (ADA) and Fair Employment and Housing Act (FEHA), as well as creating duty statements, medical inquiries, undue hardships, mediation and dispute resolution and other questions about accessible employment.
To Order a DVD Set of Boost Your Business or Employment Today
Thank you for viewing our DVD series online. To receive a free DVD with all chapters included, simply send us an email at DASTraining@dor.ca.gov with the following information:
The DVD Series you would like (you may choose both): Employment Today or Boost Your Business?

Name and Title

Organization

Address

Phone

Email

How did you find out about the DVD? (Word of mouth, Chamber of Commerce website, Government website, DOR website, if other please specify)
Alternate format of DVD booklet is available upon request. Requests will be processed in the order received. Allow approximately 2-3 weeks for delivery.
Resources
These links provide additional resources for employers and employees on talent acquisition and on the job training, FEHA, the EEOC, the ADA and reasonable accommodation in the workplace.
The State of California accepts no responsibility for the content or accessibility of the external websites or external documents linked to on this website.