YLF - Delegate Information

Delegate Applications are due by January 31, 2024.
ABOUT THE YLF PROGRAM
The 2024 Youth Leadership Forum for Students with Disabilities (YLF) is a week-long residential program for Sophomores, Juniors and Seniors in High School. The 2024 YLF will be held in-person July 14 through July 20, 2024, at California State University, Sacramento, where delegates stay in the dormitory for a college experience. The 2024 YLF includes additional optional virtual post-YLF workshops that will be held in the months after the week-long event on zoom.
If selected for the YLF program, delegates are required to attend and participate during all scheduled in-person days.
During the week-long event, eight to ten delegates work in small groups, supported by two co-counselors, one peer counselor and group assistants. Delegates work from the YLF program workbook activities that reinforce the key leadership goals and objectives of the program. Each day has a theme and scheduled activities reinforce that theme.
In addition to small group sessions, delegates participate in large group sessions which feature presentations and discussions from young adults with disabilities who have successfully transitioned out of high school and explored post-secondary education, work and career life, living independently, and self-advocacy. Delegates also have fun activities such as: a talent show, a college campus tour, a visit to the California state capitol, and a dance, which offers delegates the opportunity to socialize with fellow delegates and learn public speaking skills and interaction in a fun atmosphere.
Please note: YLF planning partners continue to track health trends and safety guidance within California. All participants may be expected to provide proof of vaccination against COVID-19, and to test negatively for COVID-19 in the 24 hours before arriving in Sacramento.
---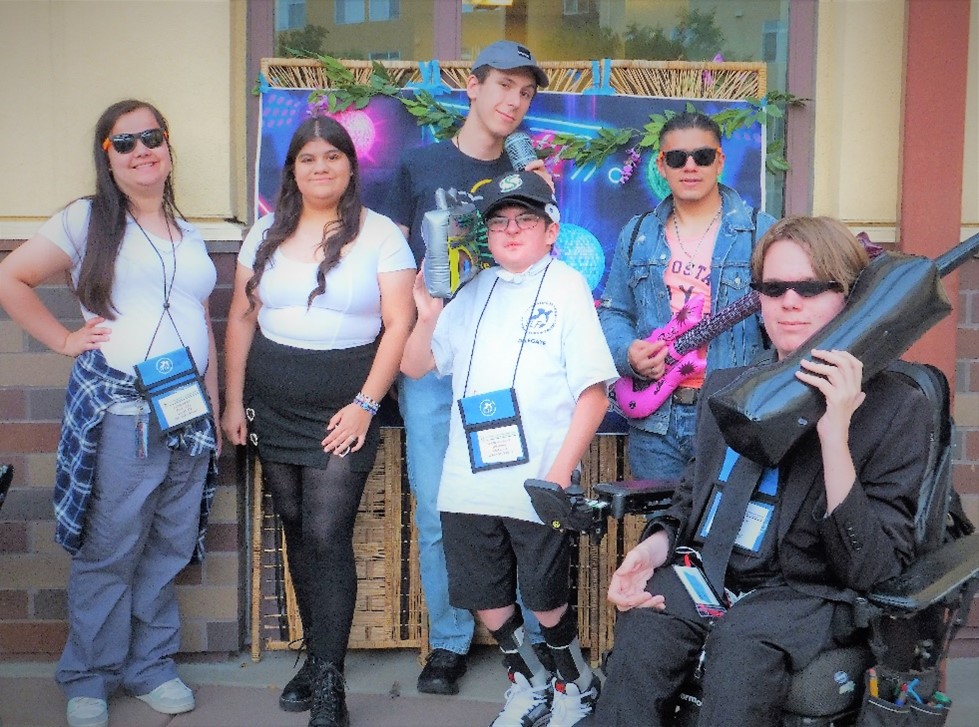 YLF 2023 Delegates pose at our photo booth during the dance. Our dance for YLF 2023 was 90s themed!
It was totally fresh and cool!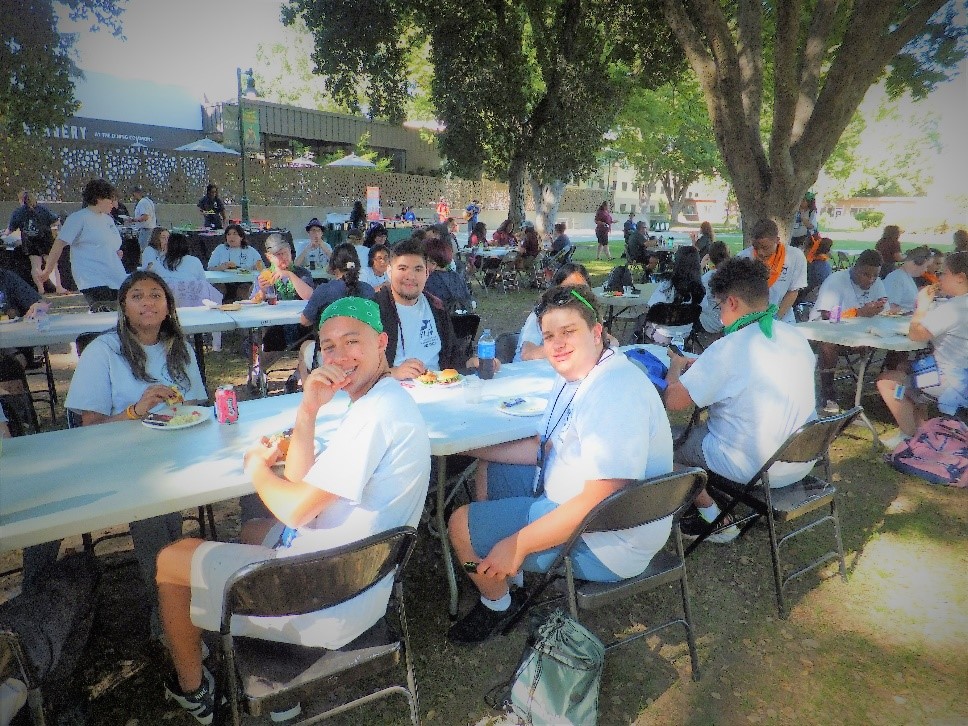 YLF 2023 Delegates pose while enjoying the BBQ on the lawn. During the week of YLF we host a BBQ which
includes a performance by a band whose members are all young adults with disabilities. #disabledandproud
---